Prince's Golf Club, hosts of the 120th Women's Amateur Championship, extends a warm welcome to both the players and all our visitors for what is set to be a fantastic event. We are extremely proud to be a part of such a prestigious tournament, and wish the best of luck to everyone participating.
For your perusal, we have outlined a brief summary of the club's enthusiastic support of women's golf for more than 100 years – with this event an incredibly welcomed addition to the list.
First and foremost, we would like to commemorate the golfing life of Prince's member (later, an honorary member) Angela Bonallack (nee Ward), who passed away on 2nd July 2022. Known as 'The Fair Maid of Kent', her golfing career reached the highest levels of success, winning the British Girls Championship, Kent County Championship, Swedish and German Championships, as well as playing in five successive Curtis Cup teams – including the 1956 event held here at Prince's.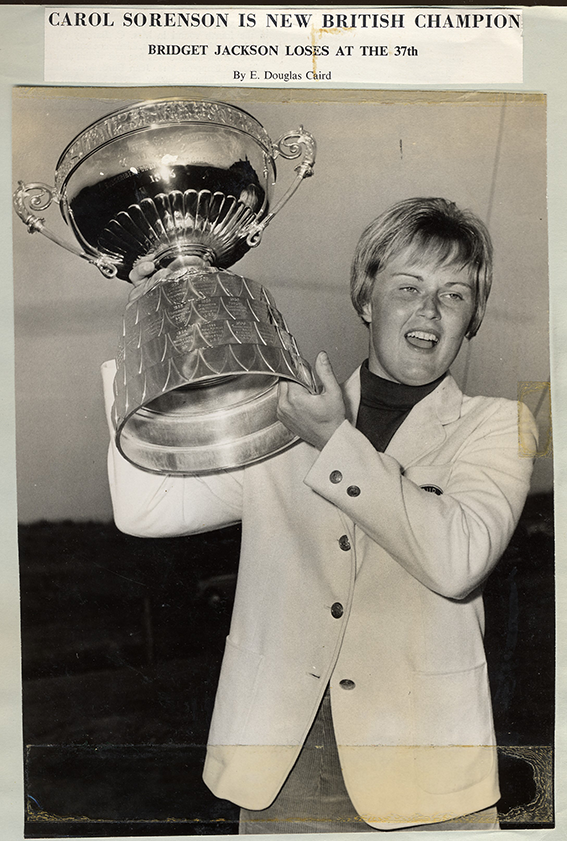 Since the club's first opening on 8th June 1907, women's golf has played a major part in our history. Initially, under Sir Harry Mallaby-Deeley's ownership, early archives indicate a ladies' membership of almost 140 (although it is reasonable to suggest that they would have been almost entirely the wives of members from the upper levels of the Edwardian/London Society).
When Prince's first opened, the rigid dress codes for the lady golfer were certainly in place, with most trussed up in a whale bone corset, big sleeves, generous ankle-length skirts, boaters, and button boots – a world away from today's dress! Yet, despite the formality in clothing, championships were played and won, and have led the way to where we are today.
Probably the most famous and active of our lady members was American-born Lady Nancy Astor. In 1956, at Prince's, she captained the victorious GB&I Curtis Cup team against her fellow Americans. However, she is far from being alone in enhancing ladies' golf at Prince's.
Over the past century, we have been proud hosts to some of the leading golfers of their era, with many of their accolades and achievements noted across our honours boards in the clubhouse.
The hosting of women's golf has been a continuation of differing types, including:
- 1912 Inaugural English Ladies Match Play Championship
- 1922 International Tournament (with Cecil Leitch and Joyce Wethered as the finalists)
- 1955 British Ladies Championship - 1956 Curtis Cup
- 1964 British Ladies Open - 1974 Ladies Home Internationals
- 1986 English Ladies Championship
- 2006 Ladies British Open Championship
- 2023 Women's Amateur Championship


It is with great pride that the club hosts this fine championship, and we hope you all enjoy the golf!


- Prince's Golf Club
Would you like to receive our latest news and promotions?
Your email address is exclusively for us to send occasional promotions and will not be shared or sold. Privacy Policy